Bianco Properties has begun Transformation of former Lonore Plaza into the new "Dempster Crossing"
MORTON GROVE, ILLINOIS (August 14, 2014)  Things are starting to look a lot different as y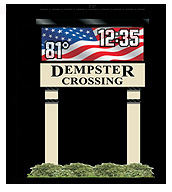 ou drive along Dempster Street in Morton Grove.  Bianco Properties has begun a major renovation project at the 36,505 square foot shopping center at the intersection of Harlem Avenue and Dempster Street.
The renovation will give the shopping center a more upscale and modern presence.  As part of the overhaul, the center has been renamed Dempster Crossing to better identify its location within the market.  It's new identity will be included on a state-of-the-art Electronic Message Center sign at the shopping center along with an upgrade to current signage, a major redesign to the façade reflecting a "lifestyle center" architectural theme, as well as updated landscaping.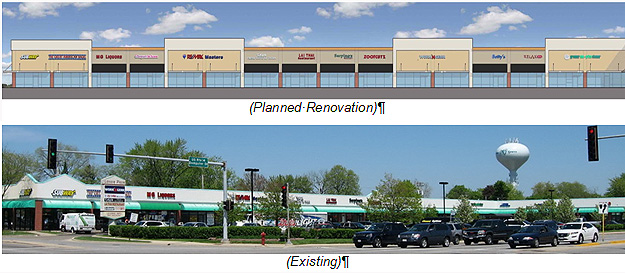 "Bianco Properties purchased the center last year and this project exemplifies our strategic plan to invest in our properties in order to provide a better shopping experience for customers, as well as an outstanding place of business for our tenants," explained Daniel Wolk, Senior Vice President, Bianco Properties. "It also reflects our long-term commitment to own and maintain this well-located shopping center in Chicago."
Dempster Crossing is located at 7132 Dempster Street across from TJ Maxx, Michaels, Big Lots and Sports Authority. The current tenants include Subway, Bedding Experts, Sarpino's Pizzeria and Great American Bagel, along with other local retailers.